Stevens Health Alliance - Sunnyside WA
Patient Success Stories, where real-life experiences inspire and offer hope to those on the path to better health and well-being.
Real Stories, Real People
Patient Success Stories, where real-life experiences illuminate the path to better health and well-being. Here, you'll find inspiring accounts from individuals who have overcome challenges and achieved remarkable transformations with the guidance and care of our dedicated team.
These stories not only celebrate their triumphs but also offer hope, encouragement, and valuable insights for anyone on a journey toward improved health. Explore the resilience, determination, and victories that define our patients' stories – because your success story can be the next one we celebrate together.
Before Appliance Treatment
He first appointed at 18 months old. (Picture).
Symptoms: Sleeping curled upright on his knees to open his airway
Hyper activity and dark circles under eyes
Testing: Pharyngometer Low air flow volume
Diagnosis: Sleep Disorder Breathing
After Appliance Treatment
Treatment: Vivos Kids Guide
Results: 161% Airway Improvement & Sleep Normal
Before Expansion & Alignment
Image shows before we did Expansion & Alignment
After Expansion & Alignment
Image shows after we did Expansion & Alignment
Before Appliance Treatment
"My teeth were worn down to little nubs. I didn't notice it much, but they became weak and were chipping and breaking."
After Appliance Treatment
"Dr. Stevens restored my teeth to their original size, ensuring a precise fit and natural appearance, which I appreciate.
Now they look like they did when I was in my 30's. They look very natural… like my own. People can't tell I've had dental work and I like that."
Why Choose Us?
Stevens Health Alliance, a family-owned practice, proudly serves the Sunnyside, Yakima and Tri-City, WA regions.
When you choose our practice, you can anticipate receiving the utmost care and compassion in a tranquil, patient-centered setting.
We understand that visiting the dentist can be intimidating for many, but at Dr. Stevens' practice, we want to change that! Our goal is to offer you clear and thorough treatment information, making your dental experience more comfortable and helping you feel confident in going to the Dentist.
"Dr. Jim is pretty awesome! His wife, Rosalie is a sweetheart. They truly care about their patients and treating them right. Go see Dr. Jim for ALL your dental needs!"

Josh Margolis

Founder of DAF
Get Started in Just 4 Easy Steps:
Our comprehensive program is a holistic approach to accommodate your family's quest for optimal health. Let's get started; Rosalie will personally address these initial questions and Dr. Stevens will personally be available to comment on all your health-oriented concerns.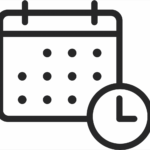 Call us to schedule a time that works for you.
Meet with Dr. Stevens for an assessment.
Receive the diagnosis from your assessment.
Your personalized Wellness Plan is your plan to optimal health.
Delivering life-changing results with cutting-edge technology and treatments.
Work with a trusted Airway & TMJ specialist today