Stevens Health Alliance - Sunnyside WA
Patient education is essential as it empowers individuals to make informed decisions about their health, engage in preventive measures, and actively participate in their care.
Changing Lives with Lifelong Health: Discovering the Underlying Cause
We've identified the root cause behind several medical concerns: underdeveloped airways. Our team provides customized solutions and comprehensive treatment plans designed just for you. Join our upcoming patient education seminar to start your journey toward improved sleep.
"As a dentist, I have a unique advantage in evaluating a patient's oral health, allowing me to spot signs of significant medical conditions."~ Dr. Jim Stevens DDS
Additional

 Resource Videos
Mouth Breathing &
Crooked Teeth
Mouth Breathing &
Sleep Apnea
Why Choose Us?
Stevens Health Alliance, a family-owned practice, proudly serves the Sunnyside, Yakima and Tri-City, WA regions.
When you choose our practice, you can anticipate receiving the utmost care and compassion in a tranquil, patient-centered setting.
We understand that visiting the dentist can be intimidating for many, but at Dr. Stevens' practice, we want to change that! Our goal is to offer you clear and thorough treatment information, making your dental experience more comfortable and helping you feel confident in going to the Dentist.
"Dr. Jim is pretty awesome! His wife, Rosalie is a sweetheart. They truly care about their patients and treating them right. Go see Dr. Jim for ALL your dental needs!"

Josh Margolis

Founder of DAF
Get Started in Just 4 Easy Steps:
Our comprehensive program is a holistic approach to accommodate your family's quest for optimal health. Let's get started; Rosalie will personally address these initial questions and Dr. Stevens will personally be available to comment on all your health-oriented concerns.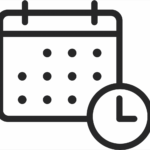 Call us to schedule a time that works for you.
Meet with Dr. Stevens for an assessment.
Receive the diagnosis from your assessment.
Your personalized Wellness Plan is your plan to optimal health.
Delivering life-changing results with cutting-edge technology and treatments.
Work with a trusted Airway & TMJ specialist today