Stevens Health Alliance - Sunnyside WA
Welcome to our Patient Forms page, where you can conveniently access and complete the necessary paperwork prior to your visit.
Health & Wellness Alliance
Dr. Stevens collaborates with a select group of healthcare professionals who share our commitment to high standards of care and a holistic healthcare philosophy. This network recognizes that comprehensive healthcare requires a team approach. When necessary, we refer patients to our Alliance Healthcare Professionals to ensure they receive the best possible care, promoting their overall well-being.
You're never alone in your healthcare journey; The Alliance of Healthcare Professionals is here for you.
Streamline your visit with us by downloading and completing our essential forms. Taking a few minutes to fill out these forms in advance allows us to better understand your unique needs, ensuring a smoother and more personalized experience during your appointment. Just click on the respective forms below to get started.
Schedule Appointment
Why Choose Us?
Stevens Health Alliance, a family-owned practice, proudly serves the Sunnyside, Yakima and Tri-City, WA regions.
When you choose our practice, you can anticipate receiving the utmost care and compassion in a tranquil, patient-centered setting.
We understand that visiting the dentist can be intimidating for many, but at Dr. Stevens' practice, we want to change that! Our goal is to offer you clear and thorough treatment information, making your dental experience more comfortable and helping you feel confident in going to the Dentist.
"Dr. Jim is pretty awesome! His wife, Rosalie is a sweetheart. They truly care about their patients and treating them right. Go see Dr. Jim for ALL your dental needs!"

Josh Margolis

Founder of DAF
Get Started in Just 4 Easy Steps:
We provide a comprehensive program designed to improve your family's overall health naturally. Starting is simple, and our dedicated team is here to address all your questions throughout the process.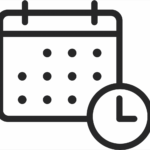 Call us to schedule a time that works for you.
Meet with our team for an assessment.
Get the diagnosis from your assessment.
Create a tailored treatment plan to aid in your recovery.
Delivering life-changing results with cutting-edge technology and treatments.
Work with a trusted Airway & TMJ specialist today