Get Relief from Sleep Apnea & TMJ Pain
Dr. Jim Stevens DDS gives his patients hope in treating their obstructive sleep apnea and TMJ pain, so they can BREATHE better, SLEEP better and LIVE better!
Compassionate Care
Dr. Stevens puts your comfort and well-being at the forefront, dedicating time to addressing your concerns and delivering a customized plan tailored specifically to your unique needs.
Patient Centered
Trust, communication, and patient involvement define our approach. Dr. Stevens empowers you to make informed dental decisions
Comprehensive Services
From preventive care to treating the root causes of sleep apnea & TMJ pain, our extensive services are designed to meet your unique needs and guide you toward a beautiful, healthy live.
Sleep Apnea
As an OSA patient, you may be facing a lifetime of nightly CPAP or oral appliance use. Dr. Stevens offers new hope.
Snoring
By addressing and treating the underlying factors contributing to snoring, we can improve people's health and well-being.
TMJ Pain
Dr. Stevens offers lasting relief from jaw & head Pain.
Head & Neck Pain
Our expert TMJ therapy is dedicated to providing relief from debilitating headaches and enhancing your overall well-being.
We strive to deliver an exceptional patient experience that exceeds expectations at every turn. As you enter our practice, you'll be welcomed into a warm and inviting environment. Our caring dental team is committed to ensuring your comfort and contentment throughout your visit.
We place a strong emphasis on transparent and open communication, streamlined appointment scheduling, and a compassionate approach that creates a lasting impact. With us, anticipate nothing less than an outstanding dental experience that distinguishes us from the rest.
Why Choose Us?
Stevens Health Alliance, a family-owned practice, proudly serves the Sunnyside, Yakima and Tri-City, WA regions.
When you choose our practice, you can anticipate receiving the utmost care and compassion in a tranquil, patient-centered setting.
We understand that visiting the dentist can be intimidating for many, but at Dr. Stevens' practice, we want to change that! Our goal is to offer you clear and thorough treatment information, making your dental experience more comfortable and helping you feel confident in going to the Dentist.
"Dr. Jim is pretty awesome! His wife, Rosalie is a sweetheart. They truly care about their patients and treating them right. Go see Dr. Jim for ALL your dental needs!"

Josh Margolis

Founder of DAF
We work with the best for you!
Get Started in Just 4 Easy Steps:
We provide a comprehensive program designed to improve your family's overall health naturally. Starting is simple, and our dedicated team is here to address all your questions throughout the process.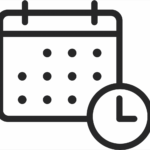 Call us to schedule a time that works for you.
Meet with our team for an assessment.
Get the diagnosis from your assessment.
Create a tailored treatment plan to aid in your recovery.
Dedicated to Your Health
Dr. Jim Stevens
Dr. Jim Stevens is a highly skilled professional, holding degrees from both WSU and the University of Oregon Dental School. With a wealth of training and clinical experience, he specializes in addressing a wide range of dental and health issues. His expertise spans the spectrum from sleep and breathing disorders in both adults and children, including concerns like snoring and fatigue, to airway deficiency and childhood development of teeth and jaws.
Dr. Stevens also excels in managing TMJ disorders, headaches, and various types of pain related to the jaw, teeth, neck, and back. His approach emphasizes the crucial balance of jaw, head, and neck health (CranioMandibular Balance), as well as bite analysis. In addition to his specialized areas, Dr. Stevens offers comprehensive general dentistry services, with a focus on complete oral restoration and cosmetic enhancement.
Our Sunnyside WA location
We're conveniently located in Sunnyside WA, near the Tri-cities and Yakima WA
Address:
922 E. Edison Ave
Sunnyside, WA 98944
Phone:
(509) 837-7818
(509) 837-7415 FAX
Hours:
Monday-Friday: 9am – 5pm
Sat & Sun: Closed
Delivering life-changing results with cutting-edge technology and treatments.